Snow Bear Construction has tested for, received, and maintained a Jefferson County On site Wastewater license. We are licensed to install both conventional and high treatment septic systems. Installing conventional leach fields in both Park and Jefferson Counties and high treatment systems in Jefferson County.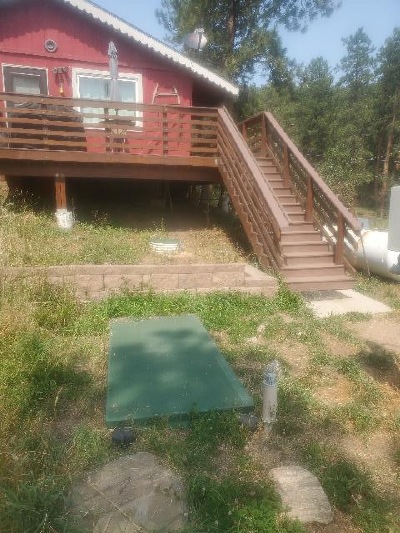 Denise and Vern's high treatment septic system allowed us to set his field 167 ' from well and provides clean enough water for secondary uses.


We develop culverts, drain pans, regrade roadways, place gravel barriers for truck access and dig test pits for engineers for septic design. We also trench for water, propane and electrical lines.