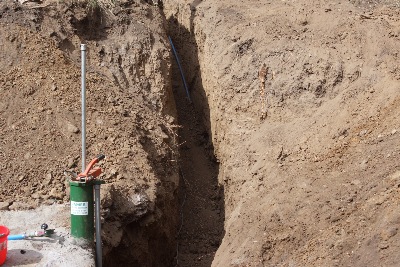 At Snow Bear Construction we have developed water wells. We can assist property owner with excavation of trench for service line and power, development of pitless adapter, and placement of pressure tank and controllers, including low water protection equipment..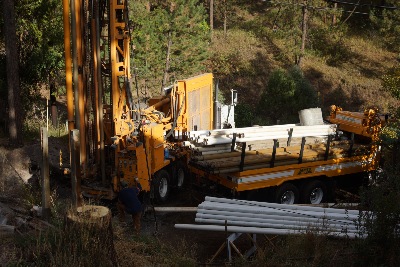 We can assist owner of property in all aspects of well development providing qualified sub contractors.


With little planning, we can often improve your drainage in order to support your water needs. This requires an onsite consultation in order to asses the grades and drainage of your property and how we might be of assistance.

I had minimal water and a growing family, we first developed a cistern, still in use, witch I could fill from driveway below but since we have developed our sources and I no longer haul water. Dave


As your concrete contractor we often help homeowners and businesses to develop their home. shop. and barn heat. We can help with heat loss calculations and sourcing of boilers, controllers, heat tube and all components. with either high temperature or low temperature systems or a combination of both. We set grades to allow for under slab insulation and tie steel or use welded wire fabric to accept zones of tubing for radiant heat. We can assist permit holder in setting of boiler and all piping and components..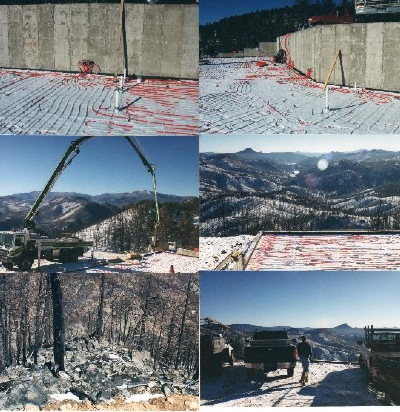 A dusting of snow with clear a blue luminescent sky what an October day. Pictures show multiple radiant zones under pressure and ready for concrete placement. We typically pump concrete on radiant installs to minimize any potential of damage. This site was within the HIgh Meadow Fire where Bob and Patty lost their home we were happy to help them rebuild. Even the rocks were burnt. Still what a view , most of Snow Bears finishers have worked with us for 30+ years I think they continue to work for us to see what the next view will be! I'm so thankful that Snow Bear has always worked in the most spectacular areas of Colorado.