We are not deck carpenters, frame carpenters, trim carpenters or forming carpenters. We are general carpenters who have been mentored by the best of all the above mentioned disciplines. We can adapt to varied situations , snow and wind loads and produce the project you desire whether that is a house, barn , addition, building, deck, pergola, gazebo or fence. We cut stairs and roofs. place interior and exterior trim, truss structures and do it all to our high standards.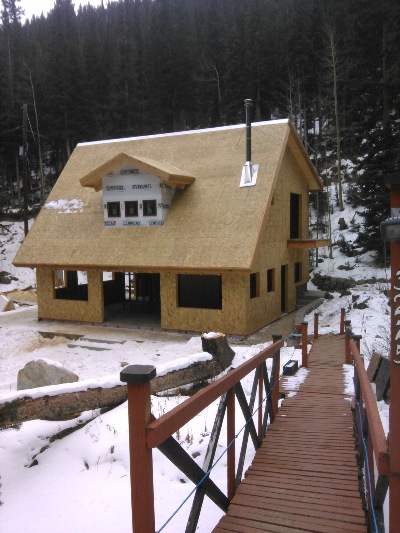 This is the house we framed, on demolition previously mentioned in Excavating. Notice the crisp lines and corners due to our layout and proprietary methods.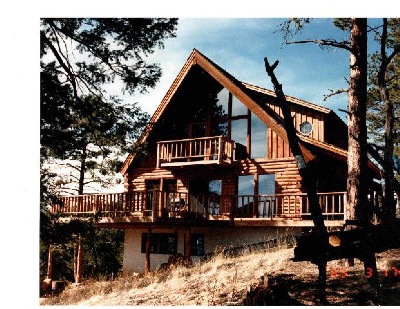 Houses framed, trimmed, and roofed by Snow Bear Construction.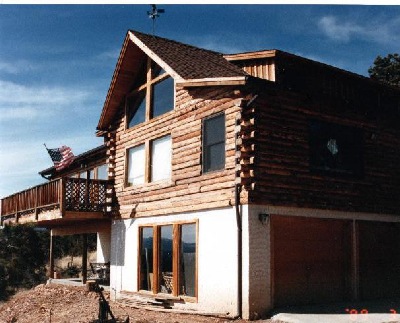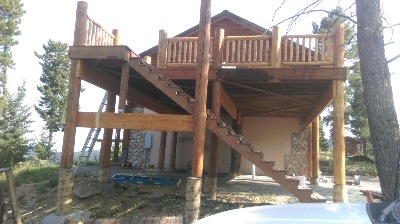 Deck built for 100mph wind load and 115 lb. snow load. Notice the increased centers , saddle cuts and heavy exterior glue lams. Posts were placed to allow for 2 car parking beneath deck. Notice air gap between footings and log posts, I have never replaced a rotten post due to Snow Bear Constructions proprietary methods.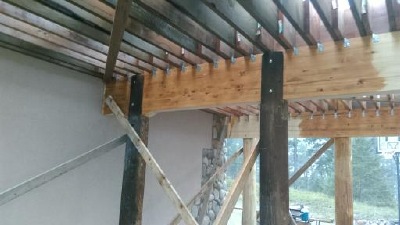 Tight centers, bolted , and Tecoed 2X12 construction to handle excessive wind and snow loads on top of mountain.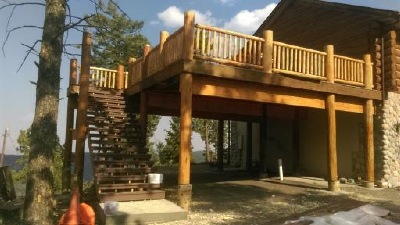 Seamless remodel of a deck on a log home.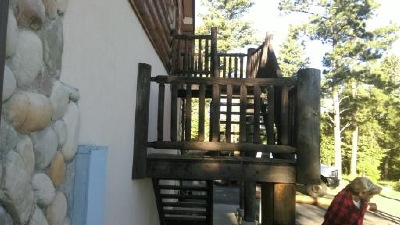 Our competitions poorly built and designed structure we replaced.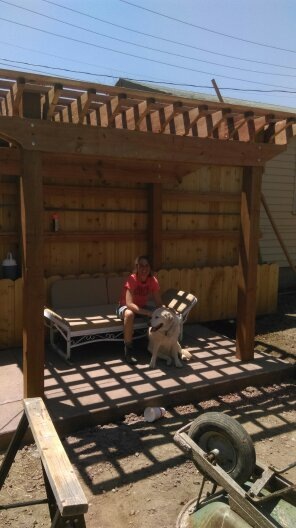 A little privacy and shade for our customers Sue and Lady Bird.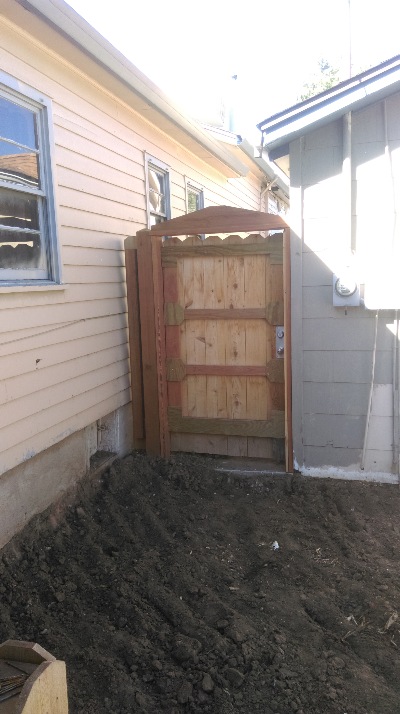 To keep Sue's backyard private we built a bolt lockable gate., keyed to match the house.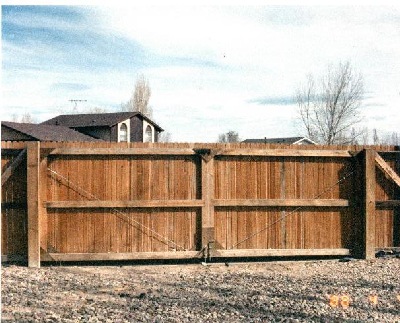 This double wide 16 foot privacy gate allowed owner Scot quick access to his trucks and trailers. On all gates notice the heavy duty gusseted construction and adjustable tension brace on large gates. Heavy 6 X 6 inch posts concreted in.


Cold and snowy, but ready for brick.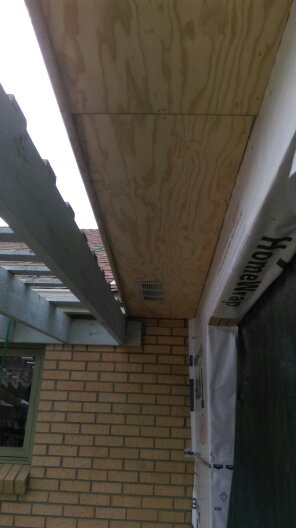 Seamless sophit and fascia tie in without damaging existing pergola roof.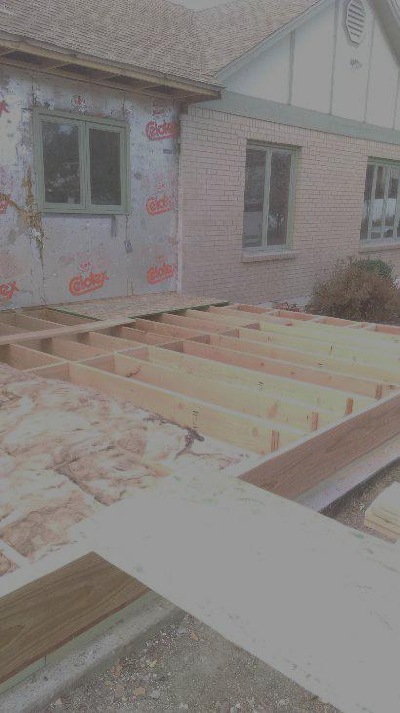 Subfloor on addition we built, notice insulation where old foundation and old addition were. The only possibility of insulating this was before we sheeted it. Snow Bear Construction takes the time to complete details that affect your comfort and satisfaction other builders skip. We also reoriented joist orientation with engineers approval so heat ducts could be placed in joists bays, allowing full height in crawl space and heat where old addition was.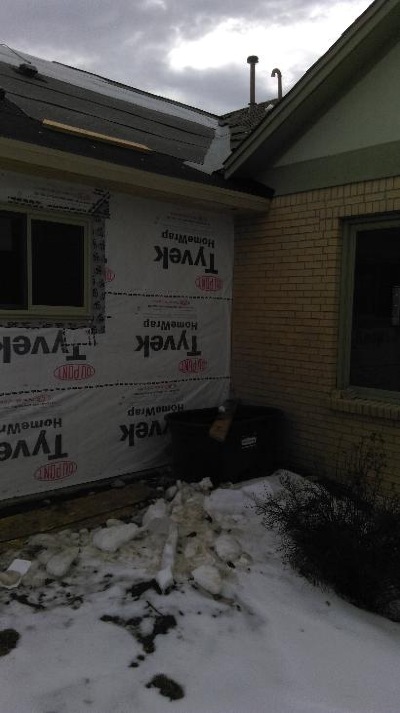 Roof, sophit, fascia, and addition tie in. Notice the crisp clean lines . A carpenter has to know where he is headed and make these decisions before you get there. I thank God gave me the ability to see these lines, Because now Ramon and Mary Jo are ready for brick.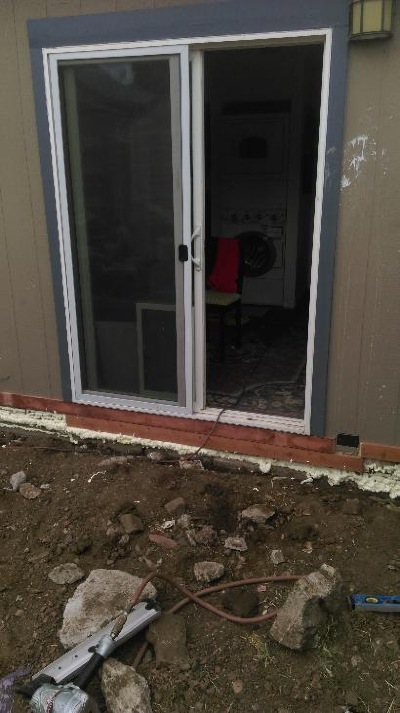 We tore out the concrete to replace it. What we did not know was the extent of the water damage to the frame. A couple of sistered joints and rim in 40 year pressure treated lumber, new flashing and sealants, we could get back to the patio we were hired to do.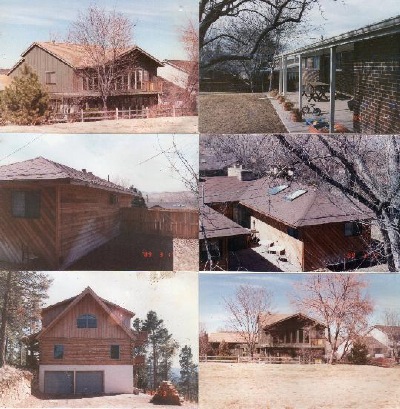 Solar addition and patio cover. Two views of new wing addition to house.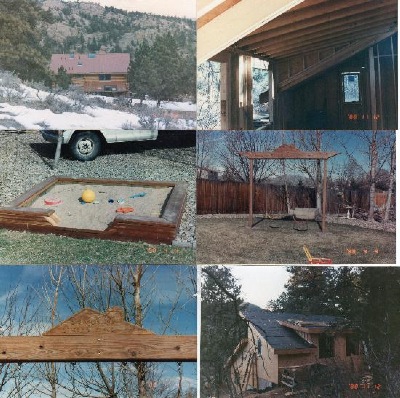 Metal roof and skylights, Addition dormer, sandbox, swing set, flourish, Man cave.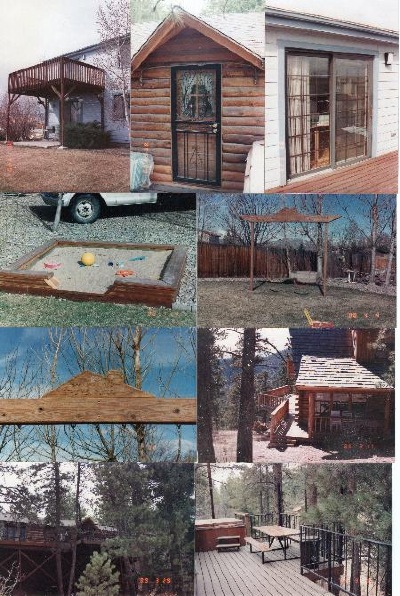 Deck, dormer, window to door for deck access conversion, other views of houses and projects. deck and topside view.