In one way or another Dave the owner of Snow Bear has been involved with concrete for 50 years. Weather it was his paper route manager picking him up from school for an afternoon pour(he'd already called my mom), as an employee for a contractor or as Snow Bear Construction. Dave has worked high-rise construction on many Denver and Vail buildings where he learned the intricacies of flying deck work, setup and placed shopping center floors, pool decks, residential, industrial, ranch, light commercial and sign and statue bases, and as mentioned before our finishers have worked with us for 30+ years. Snow Bear Construction has a variety of concrete mixes weather it is a conventional 3/4-1 "mix aggregate mix, pea gravel for white topping , pump mix or self consolidating concrete we have experience in all.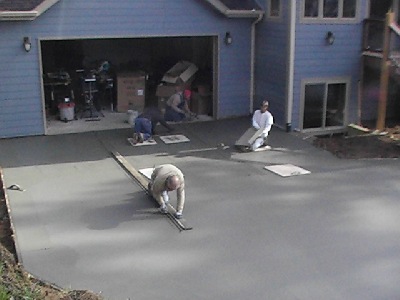 Lay down completed and finish beginning on large mountain driveway.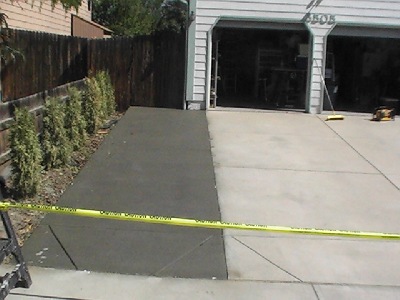 Additional wing added to driveway. One on other side also to give Bob additional parking.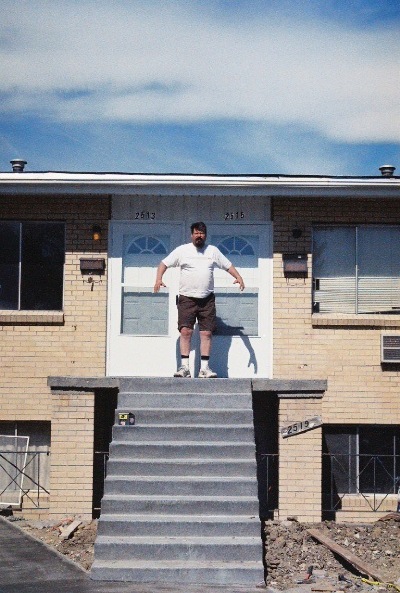 Dave the Owner," 300 pounds of Heavenly Joy","load testing , a free standing stair and patio entrance. This is where flying deck experience is handy. You can't see the reinforcing and large footing under bottom stair to hold structure in place. We had set imbeds in slab and steps and later placed wrought iron rails.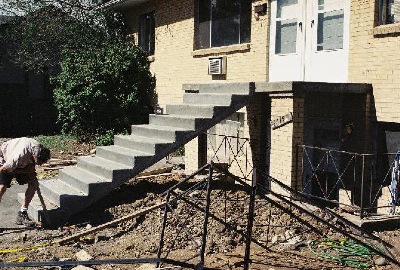 This shows freestanding stairs and patio entrance from side.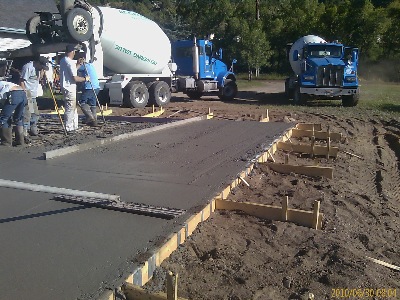 Large metal building apron and truck logistics.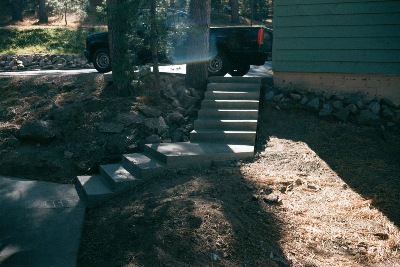 Stairs are a little easier when they are on the ground. All stairs have continuous steel and depending on design intermediate footings to keep them in place.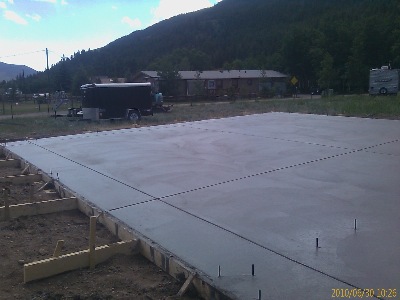 Large deep monolithic pour for 4 car garage. We tie steel matts in monos at minimum 2 foot on center usually 1 foot.


Dyed concrete patio and sidewalk for comfortable summer cookouts.

Commercial picnic area at Arapaho Community College.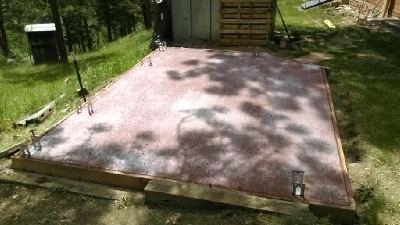 Large hot tub pad with embeds for future roof structure at an Evergreen bed and breakfast.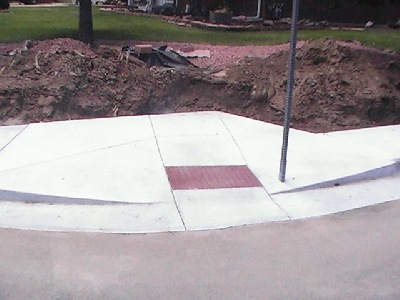 A.D.A . curb cut wheelchair ramp. This was placed for homeowner and City of Wheatridge along with two sidewalks to complete continuous sidewalks for Apel Bacher Park.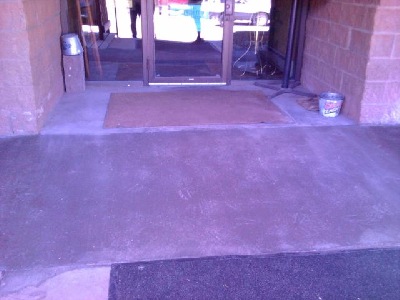 We tore out , trucked off and replaced a dangerous entrance which had settled 2-3", tripped many a patron of this establishment, creating a smooth transition for business.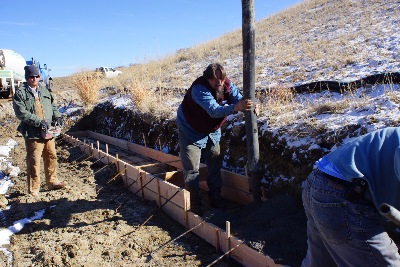 Large commercial concrete footings, formed , reinforced, stepped and being placed. When Snow Bear Construction places footings we take the time to step our footing where our walls step in order to have concrete of wall in contact with footing step for one additional layer to water and vermin.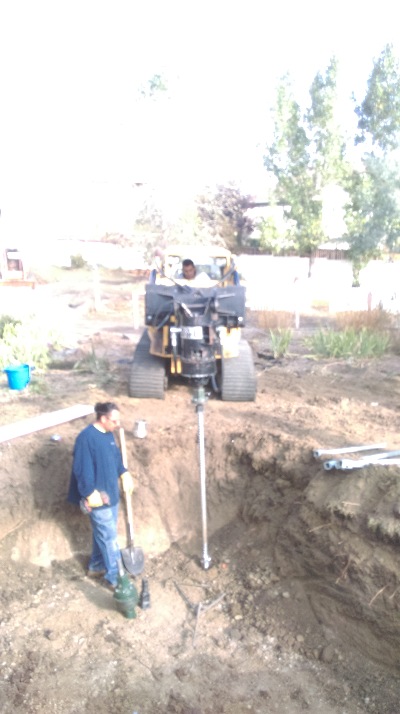 We have experience with both poured caissons and helical piers. This photo shows an excavation by us getting helical piers driven. The engineer got tied up and could not get to site so with his permission I made our call on depth. Even though we hit our bearing pressure relatively shallow I had contractor keep drilling another 10 ' to a more consistent bearing pressure, boy was the engineer happy as it was his house and addition we were building.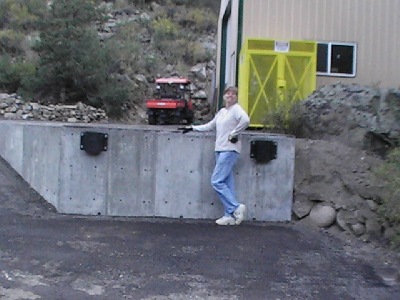 Engineer's final inspection of an industrial loading dock at a Colorado mine. I think we passed.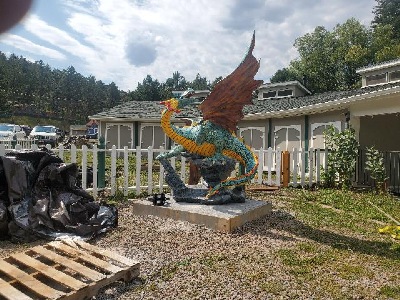 Snow Bear Construction helped Elvira and her volunteers with a solid base and mount for their newest attraction at the Historic Tiny Town Railroad.